Some Christmas gifts make more sense than others
TV-Commercial for danish NGO 'Forests of the World'. 
Sometimes it can be difficult to find the right Christmas present and when you freestyle beyond the wish list it nearly always goes wrong and you often end up with a Christmas present that needs to be exchanged or just doesn't really make sense in the relationship with the person you are giving the present to.
Better buy a Rainforest Certificate - it makes sense.
Rainforest certificate protects rainforests in South and Central America and East Africa. When you buy a rainforest certificate, you support 'The Forests of the World's' work for the sustainable use of forest resources for the benefit of all life on earth and future generations.
With a rainforest certificate, you have concrete proof that you have supported a cause that is of great importance to the planet's environment. You help ensure the storage of CO2 and secure habitats for endangered plant and animal species.
Since 1987, over 200,000 Danes have directly supported the preservation of rainforests via 'The Forests of the World' rainforest certificates. As a result, large areas of rainforest in Costa Rica, Ecuador, and Nicaragua still stand today.
Ai generated support content
Supporting social media campaign was generated by the use of a famous AI prompt
Tagline: 
Some Christmas gifts make more sense than others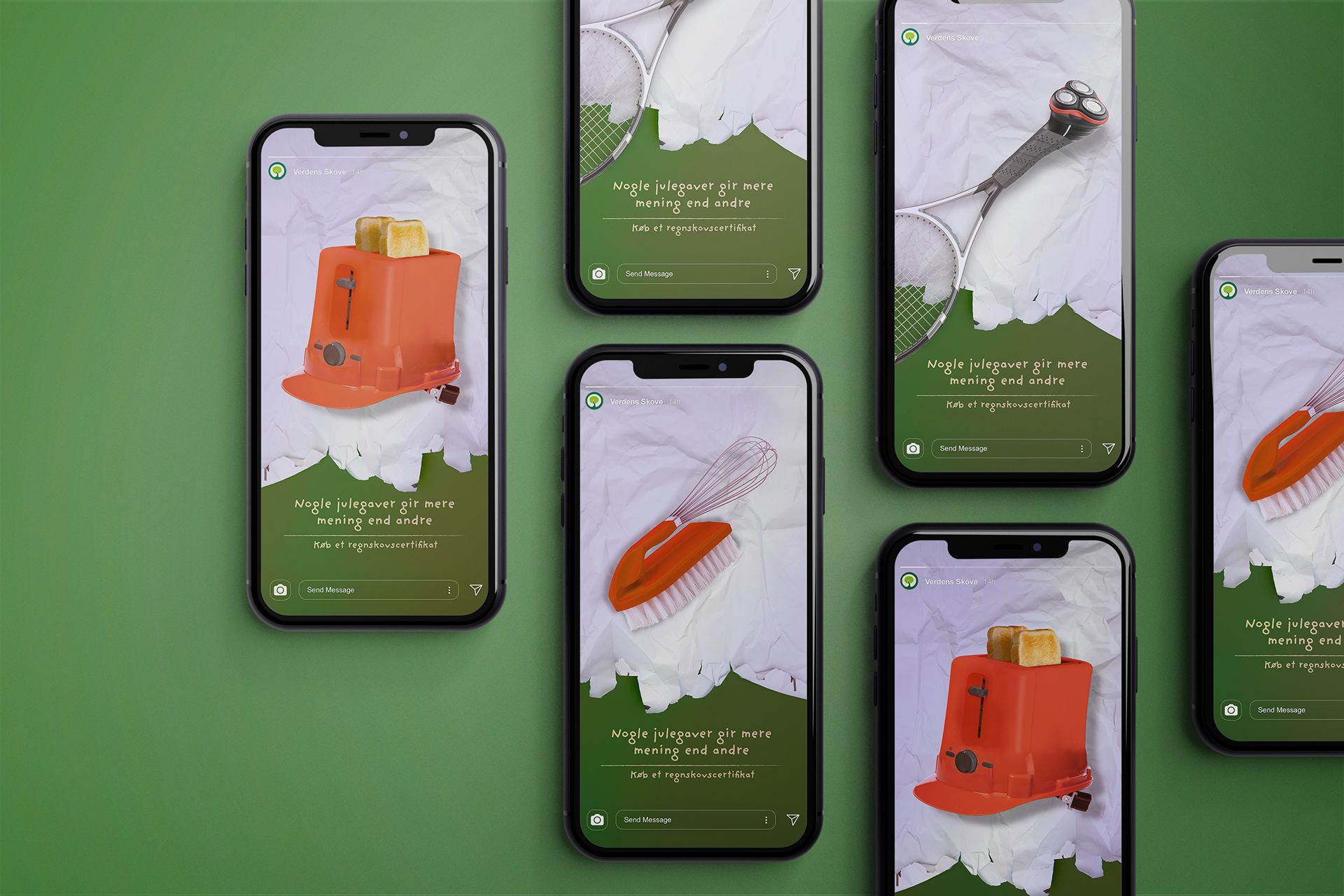 Film director: Peter Dubienko
Director of Photographer: Morten Bonde
Ass. photographer: Pierre Stachurska
Scenographer / Rekvisitør: Fru Amager